The Five Animals Qigong is the oldest form of exercise and Qigong in history. It was created 1800 years ago by Hua Tuo, an extraordinary Chinese medicine doctor. Through imitating the movements, sounds and breathing of the tiger, deer, bear, monkey and bird, the Five Animal Qigong brings us back to our free human nature. It is enjoyable to practice and effective in revitalising our energy and rejuvenating our body. Symbolically, the animals are related to the five element colours, seasons, internal organs, sensory organs and emotions.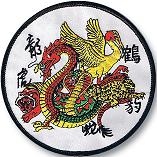 The Five Animals Qigong focus on physical fitness and vitality. Internally it opens the Qi meridians and cavities and cultivates the Jing Qi Shen (body essence, vital energy and spirit). Externally it improves our bones, joints, tendons, muscles, hair and skin. It is an excellent qigong exercise for stress management and rehabilitation after serious sicknesses.

It is practiced through simple forms of movements, meditation and spontaneous play of the animals. Qigong (Chi Kung) is an internal energy cultivation method. It is simple, extremely easy to learn and excellent for fitness, good Health and longevity. Person with any ages and health condition is suitable for practicing the Five Animal Qigong.
The five animals are:
Tiger - bones and tearing
Leopard - joints and crushing
Crane - balance and control
Snake - muscles and rhythmic endurance
Dragon - focus and will power