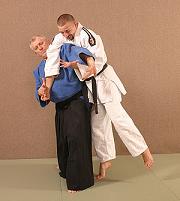 Realnog Aikidoa, which means "real Aikido" in Serbian, was developed in the 1990's by Ljubomir Vracerevic. It is largely based on Aikido and has caused a lot of debate and disharmony within the martial arts and Aikido communities.Aikido was founded by Morihei Ueshiba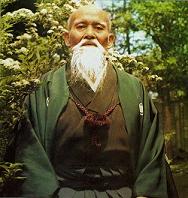 Real aikido was officially registered in USMA martial arts classification in 2003. It is defensive, extremely flexible system of techniques for self-defence and their characteristics are: speed and timely reaction, fitting in the attack of the opponent, continuity of technique performance and total final control of the attacker, with specific levers. This final control of the attacker is very important because he is completely disabled, by which the next attack is prevented. The flexibility of techniques makes the work adjustable to the constitution of the individual and to the demands of the current situation.

Serbian master of martial arts Ljubomir Vračarević is the creator, 10.Dan – soke. He has been training martial arts since 1969. Being unsatisfied with the abstraction of Japanese aikido, based on Japanese tradition and philosophy that were unsuitable for Balkan spirit he modified techniques until the best solution was found – how to disable the attacker in the fastest, most efficient and most economical way. Thanks to its universality, real aikido is present not only in the bodyguard training and in the special military and army units, but also in the recreation training of children and adults.